2020 was a tough year by any measure. But one oral healthcare innovator, CariFree, drove impressive growth in 2020 that capped a five-year winning streak. How? With a holistic approach to website design and digital marketing that optimized their entire marketing stack.
CariFree first engaged Gravitate in 2015 to address two major challenges: revamping their clunky websites and adding a B2C product line to their core B2B business. This 2018 customer success story details their strategies and results, but here's the bottom line: Website revenue doubled in a single year.
But what came next? In early 2020, CariFree VP of Marketing Ashley Latimer worked with Gravitate to develop and execute against aggressive plans for digital marketing, SEO, CRO (conversion rate optimization), and website design and maintenance — all to continue their winning streak and drive further revenue growth in a challenging business climate.
Here's a 2020 recap:
Leverage SEO
Goal: Improve website SEO to drive awareness and revenue.
Results: 2020 website user numbers increased nearly 93% year over year, and website-generated revenue increased nearly 25% year over year — on top of steady growth since 2017.
CariFree and Gravitate took a strategic approach to driving these above-average results:
Researched keyword search volumes around core oral health topics and developed a content strategy to capture the attention of their target audiences.
Committed to a content strategy, consistently producing high-quality content to address consumer pain points and raise product awareness.
Leveraged organic search (SEO) and paid distribution to drive visibility of CariFree content.
Created calls to action, pop-ups, and remarketing campaigns to drive product awareness targeting key consumer needs.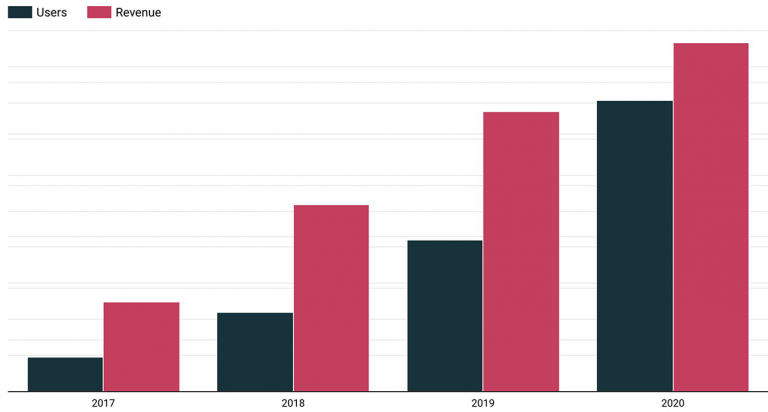 Drive Organic Traffic
Goal: Optimize SEO to drive "free" organic traffic to the CariFree website.
Results: Organic traffic more than doubled, and we expect ongoing increases in revenue as new users convert to paying customers.
SEO can be one of the most cost-effective ways to increase traffic and revenue. CariFree and Gravitate developed an organic search content strategy around key oral health conditions that their customers face such as dry mouth, cavities, and bad breath.
Through technical research and on-page SEO best practices, the marketing teams continued to drive authority and relevance for the site, which in turn resulted in high levels of organic traffic growth. To this day, SEO driven landing pages and blogs written years ago continue to pay dividends in traffic and conversions for CariFree.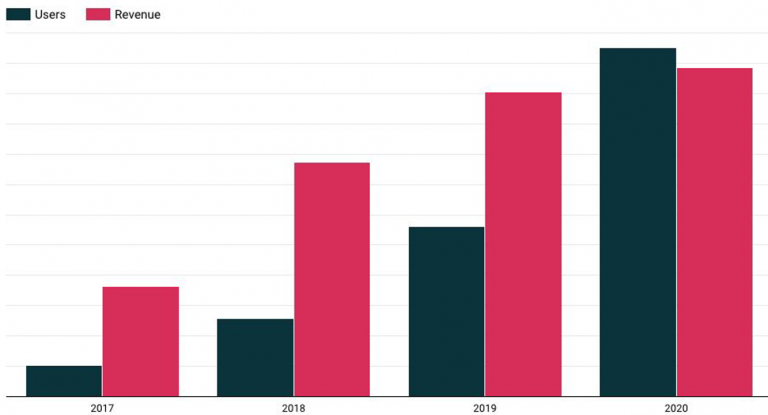 Increase Search Impressions
Goal: Increase the number of search impressions to drive overall website sessions, all in support of awareness and lead generation.
Results: A 512.6% increase in search impressions drove an 86.5% increase in total sessions and a 94.0% increase in organic sessions.
CariFree's ongoing blog series has been a major contributor to search impressions and website sessions since it was launched 2013. Performance further increased when CariFree and Gravitate collaborated on search keyword analysis to determine the hottest topics for upcoming posts, working smarter on content, consolidating old posts, and focusing on quality over quantity when it came to SEO.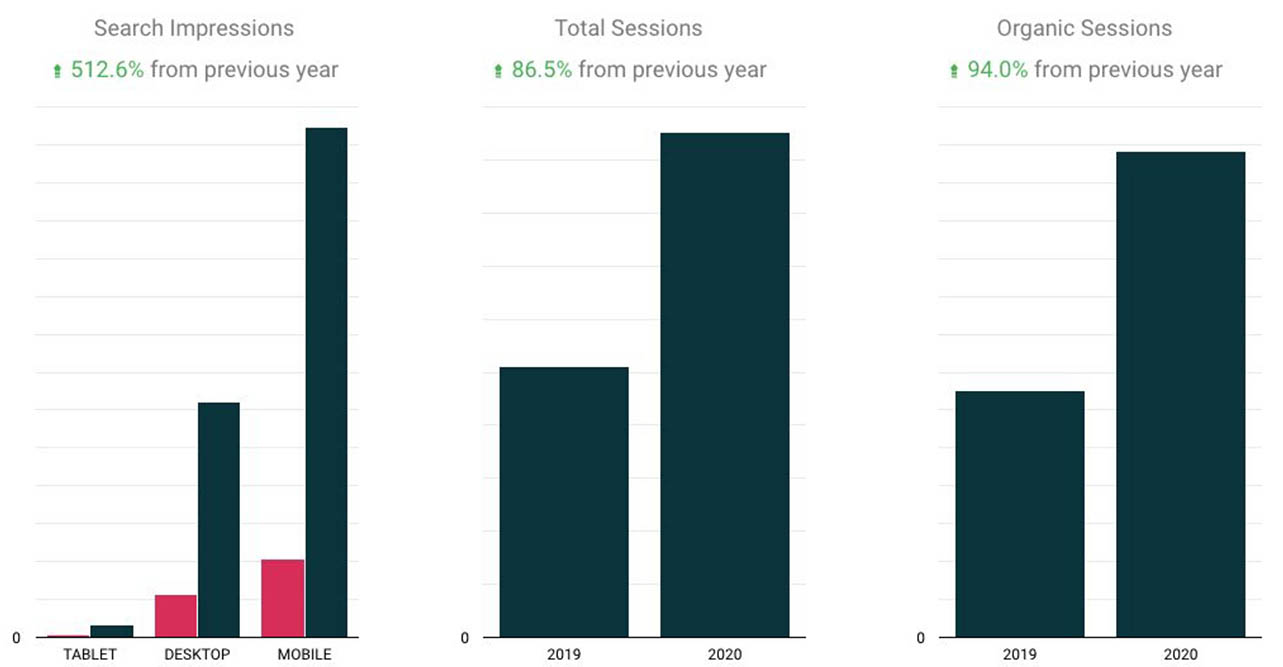 Behind the scenes, Gravitate website hosting delivered enterprise-class uptime and security, while performance optimizations to accelerate page loads kept website visitors happy and improved search rankings. What's more, since Gravitate built and hosts the CariFree site, there's no finger-pointing if issues arise.
Taken together, these exceptional results are proof points for some of Gravitate's key business beliefs:
We focus on long-term relationships; they're good for our clients and they're good for our agency. Instead of constantly pitching new clients, we focus on customer satisfaction and building institutional knowledge that maximizes the value of our work over time.
We take an integrated approach to marketing that eliminates silos. What good is a highly responsive Google Ad campaign if it points to a broken website? Why develop an informative blog series if no one sees it? We look at the big picture because our clients expect big results.
We don't just check tasks off a to-do list. We listen to our clients to understand their real business goals, then optimize all of our work to deliver on them. No board of directors cares about an email campaign or registration page, but they care deeply about a sales pipeline full of qualified leads. We look beyond the tasks to deliver the real-world business results our clients expect.
"Gravitate isn't just a vendor -- they're a valued partner to our marketing team. They understand our goals and work seamlessly with us to move the needle, year after year."