Our Story
Since 1999, we've been combining research-driven strategy and inventive design to architect change and build the best experiences on the web. We don't need to outsource your work overseas or to robots. We are real people, with a real passion for what we do for both our Seattle clients and beyond.
Let's talk!
Visit Seattle
Web Design | Optimization
Seattle, WA
Panopto
Web Design | Optimization
Seattle, WA
BSquare
Web Design | SEO
Bellevue, WA
Element Cycles
Web Design | SEM
Redmond, WA
Sahale Snacks
Web Design
Tukwila, WA
WSECU
Web Design
Olympia, WA
Website Optimization
In love with your current website design or looking to take your conversions to the next level? Learn more about our optimization services and get a free site audit today!
Learn More
"With the launch and the initial smoke testing behind us, I wanted to thank Gravitate for a really incredible job on the new website. I couldn't be happier with how it looks and how it's performing...I feel like we've set a new bar for at least all of Panopto's competitors - and maybe more broadly than that. "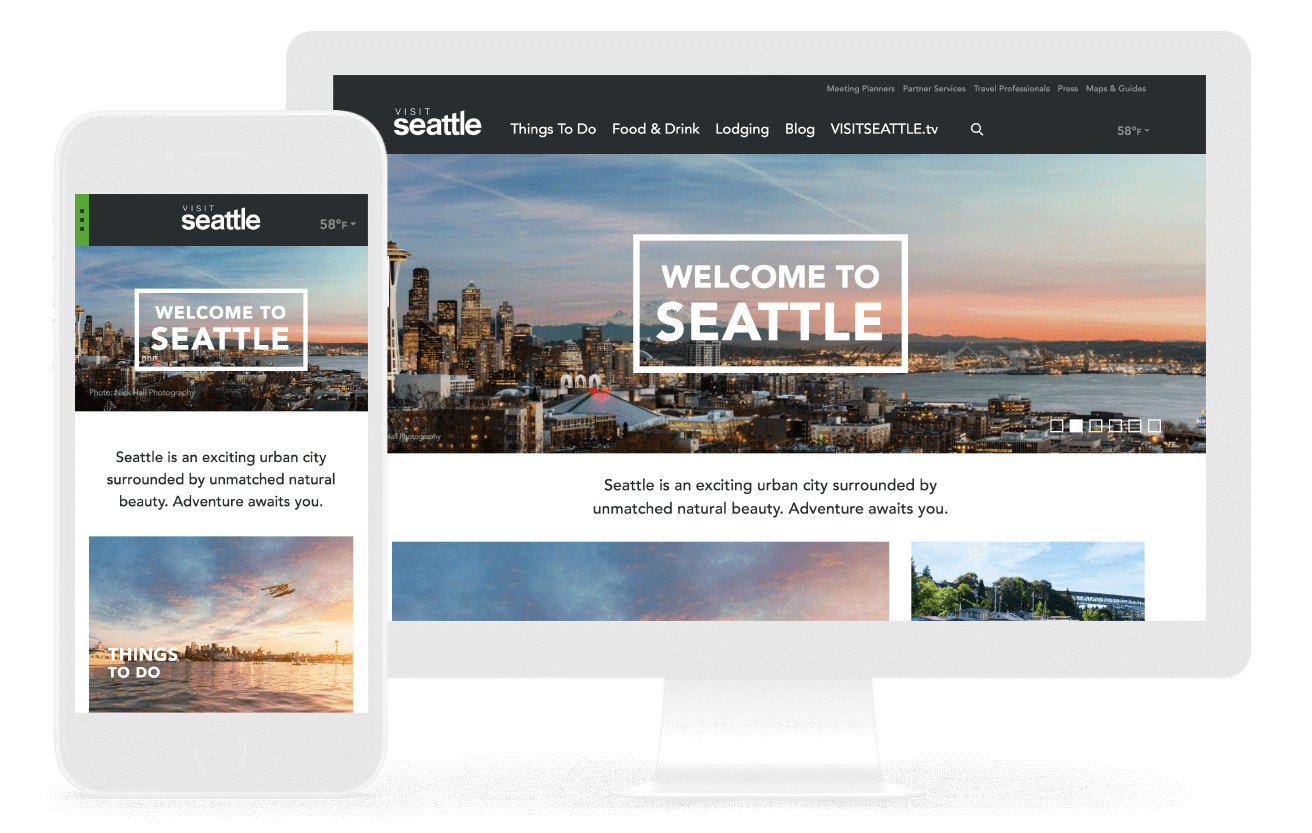 Visit Seattle
Explore the Pacific Northwest's Emerald Jewel
To visit Seattle is to experience a city of contrasts with a seemingly endless list of things to do, and a website representing the Emerald City not only required an intuitive user experience, but a strategy centered around meeting every visitor need and a powerful back-end engine to deliver third-party content across the site.
Case Study
Element Cycles
Pushing Pedals and e-Commerce Standards
A polished e-commerce website and ongoing digital marketing campaigns to drive traffic, grow the brand—and ultimately—sell more bikes.
Case Study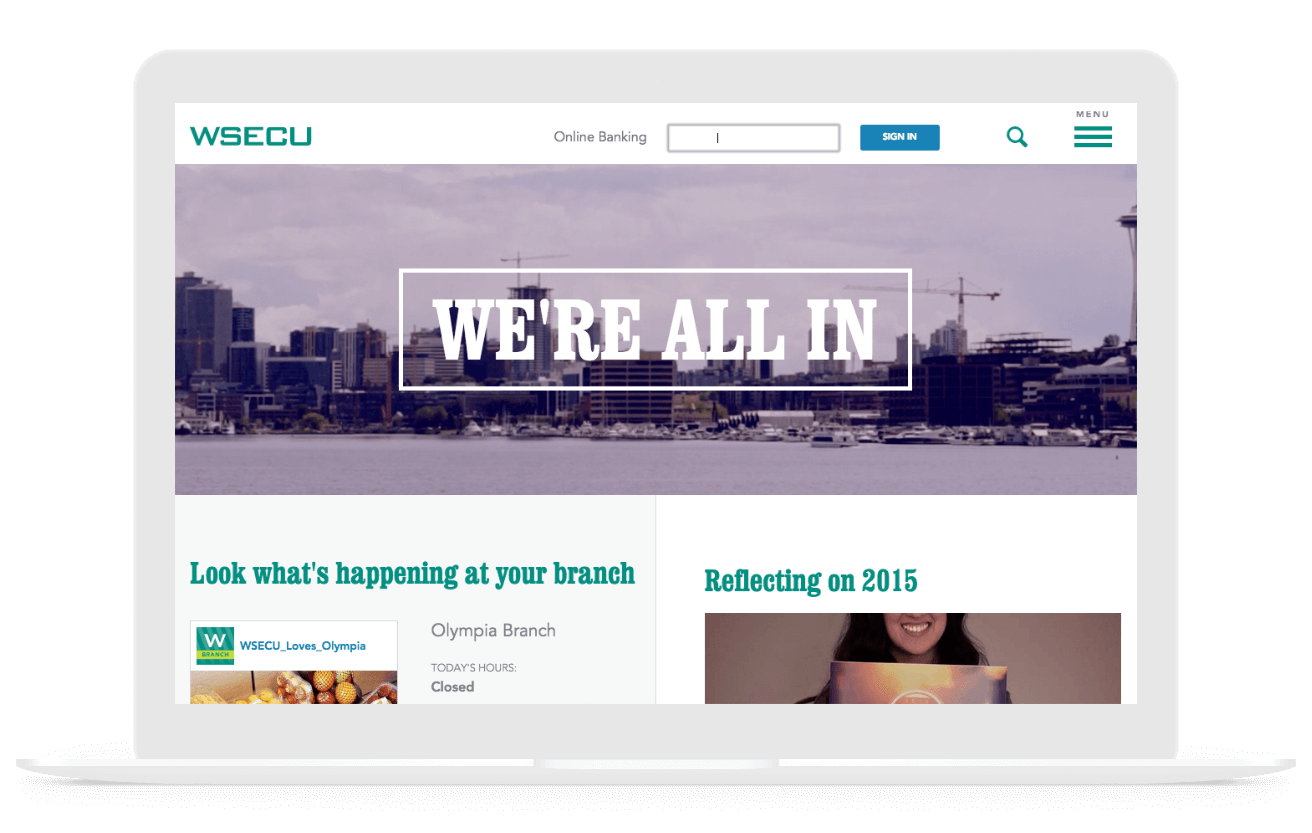 WSECU
Evolving the Digital Branch
Fresh off a rebrand, WSECU came to Gravitate recognizing the digital apathy across its industry and sought to evolve and reimagine all current and potential digital properties to match its recent brand and core philosophy overhaul.
Case Study
Ready to Get Started?
Ready to start a project or really curious about our process? Drop us a note or give us a call (888) 217-9502; we're happy to answer all your questions.
Work With Us