Hello! My name is Lukas Leary, and I'm a New Business Consultant at Gravitate. I've been with the company for 18 months now, and the team asked me to share a bit about my experience so far – I've got a lot to say, but let's start with a bit of background information. I'm originally from Alaska, and made the pilgrimage south to attend The Evergreen State College in Olympia, Washington (Geoducks for life… anybody? pic added for reference). I made my way to Gravitate back at the beginning of 2019, and it's been a whirlwind of learning, hard work, and lots of ping pong since then. I've made some lifelong friends along the way, and can't wait to see what the future brings.
Over the last 18 months, I've learned that the fun, creative, professional environment I was seeking does exist – but it takes hard work and dedication to achieve it. Over the last 21 years, Gravitate has cultivated an environment of mutual respect, trust, and high quality of work, which goes a long way towards making their team and clients feel valued and appreciated.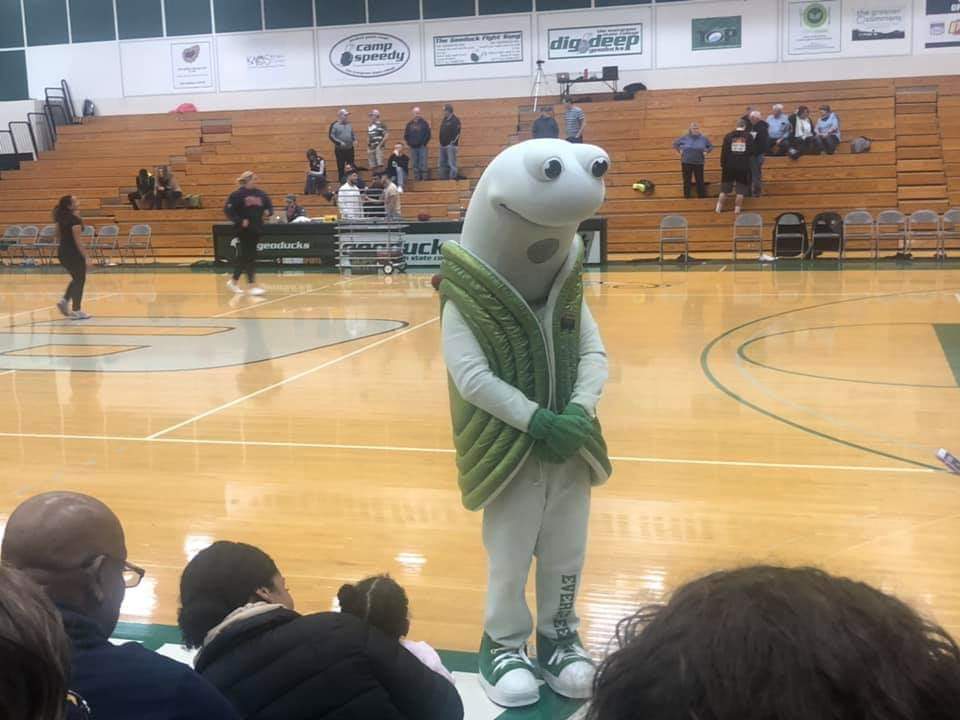 Tell us something about yourself that would surprise your customers/coworkers
Before my time at Gravitate, I worked as a private investigator for a personal injury law firm in Portland. I always get the "oh, that's awesome, were you solving murders?" question, when the reality of the job was lots of Facebook stalking, background checks, and property records (our generation is overly qualified for the first part). I learned a lot during my time there – mostly to always wear a seatbelt, and never trust a green light.
What attracted you to working at Gravitate initially?
I've always wanted to work in a creative, collaborative, fun environment. When I applied for this position I knew a little bit about Gravitate and had seen their website and social media presence – both of which really set them apart from the norm in Vancouver. I knew I wanted the job during my first interview when our then President, now CEO, skated in with hair past his shoulders and a faded Thrasher shirt and proceeded to help lead a thoughtful, professional, fun interview.
What's a day in the life of a New Business Consultant look like?
No two days are exactly alike, but they tend to contain a few key elements – responding to inquiries, meeting with potential clients, scoping projects, and delivering proposals. On a good day, we'll be inundated with inquiries from new clients, and be busy reaching out and scheduling appointments to learn about their projects. Our next step is typically a phone/video call to get to know potential clients, discuss their business and goals, and build a plan to achieve them. If we feel like we're a good fit for a client project, we'll take our notes to the larger Gravitate team, and get to work scoping out the finer details and technical pieces of a project. Once the smarter members of our team apply their brainpower to meet our clients' requirements, we synthesize it all into a detail-driven proposal.
What's your favorite part of your job?
My favorite part of my job is getting the opportunity to connect with clients, learn about their business or passion, and build lasting relationships. We work with individuals and organizations in a ton of different industries, and we're given the opportunity to learn something new and interesting every day – no two clients, or calls, are ever the same.
What are you looking forward to?
I'm looking forward to growing into my own in this industry and company. I've learned a huge amount since I started, and can't wait to see where I'm at in years 3, 4, and beyond.