Hi! I'm Allie, the extern. Or, as my students call me, Miz Cowen. Yes, I am a highschool teacher, spending some of my precious summer vacation being an extern at Gravitate Design.
What is an extern? To be honest, I have no idea. Neither autocorrect nor Twitter hashtags knows that such a job title exists. But here is what it means to me: an extern is a professional looking to deepen their knowledge of related fields through a temporary work placement. Currently, I teach under the umbrella of Career and Technical Education (CTE), a federally funded program to have courses aimed at preparing students for the workplace.
I have taught graphic design, advanced graphic design, and yearbook for the last 6 years and taught studio art for 5 years before that. Imagine all of the changes in technology, design trends, and market needs that have happened since then! In order to prepare my students for a future career, whether in design technology or another field, I need to touch base with the 'real world' and catch up.
About 20 Clark County teachers from a variety of fields are participating this summer, and Gravitate was kind enough to step up and agree to adopt me for a few weeks this summer! I was excited for this placement for many reasons—Gravitate is focused on web design and digital marketing which is a whole new sector to me, it is local and close to the students I teach, and there is a fridge full of La Croix, which public servants are not used to.
During my time here, I have gotten to participate in a variety of activities and got a feel for what a designer, project manager, or sales rep may do during the course of a website project. I sat in on a sales meeting, dove into client research, listened to phone conferences dissecting site maps, composed moodboards and logo redesigns, and reviewed developing sites for bugs.
What has become very clear to me is that the staff at Gravitate are creative problem solvers, good communicators, and kind people.
Several staff members have also sat with me for one-on-one interviews as I dig for insight on how best to prepare my students for the real world. I've also fallen in love with my dual-screen workspace, the whiteboard room, and every teacher's favorite thing: the ability to go to the bathroom whenever I want.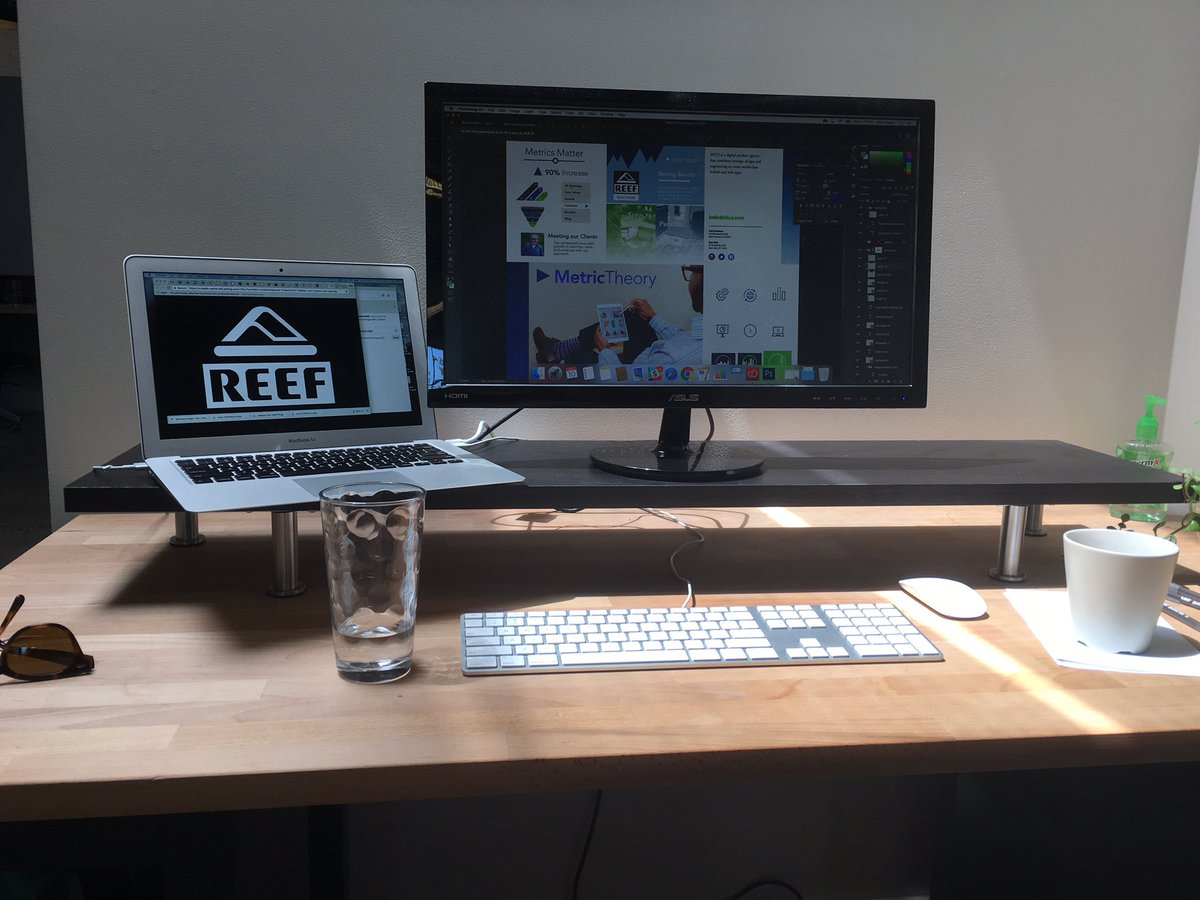 Source: Twitter
What has become very clear to me is that the staff at Gravitate are creative problem solvers, good communicators, and kind people. These are the qualities that I strive to instill in my students as well, and being a CTE teacher gives me a unique platform to do this.
My beginning graphic design students can learn to give and take constructive critique, the way that Alissa did when helping me with my mood board. My advanced design students can create multiple drafts of posters for the theater department, refining their designs until clients are happy, the way that Jason did during a design review conference call. My yearbook students can use teamwork to support each other and create a product the whole school can be proud of, the way Kristen, Emily, KJ, and Colleen do for their clients.
My goal is to turn out students who not only have learned a set of skills, but who have also developed curiosity, empathy, and grit.
CTE programs are essential for turning out well-rounded students who are prepared for college, career, and life. They rely on community and business support to provide real-world knowledge and feedback so that teachers can provide as authentic an experience as possible. I'm excited about my new connection to Gravitate Design and look forward to introducing them to my world in the fall – fair warning: there are 2,000 kids, only one whiteboard, and it's BYOLC (bring your own La Croix)!